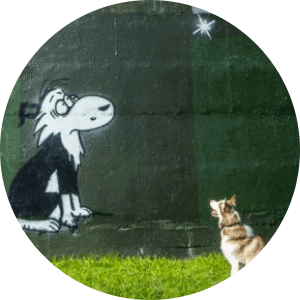 Big King Reserve
113 Duke Street, Mount Roskill
Big King Reserve, also known as Te Tatua-a-Riukiuta is set on the remains of a volcano. It is an off leash dog exercise area all year round, and it's open 24 hours. It's full of steep paths and steps, great for tiring out your pooch! There are also flatter parts of the reserve and lovely Pohutukawa trees, great for a picnic spot in summer. On wet days, do take caution, as it can get rather slippery and muddy. At the top, there are beautiful views of Mt Eden, Manukau Harbour and Waitakere Hills. The main car park is located on Duke Street, off Mt Eden Road. After work is a popular time for owners to walk their dogs, so a great place for doggie socialising!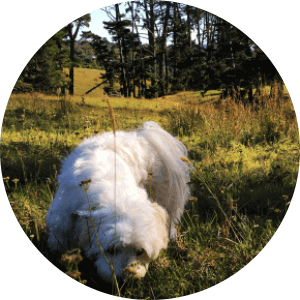 Churchill Park
320 Riddle Road, Glendowie
Churchill park is on leash on the east side of Glendowie school. From the car parks, onwards is all off leash! It's full of beautiful paddocks, makes you feel like you're walking through the lovely countryside. During the summer months, the paddocks are a stunning green, picturesque. There are stunning views of the city and Auckland Harbour at the top, but do be careful on wet days as the paddocks and paths can get rather muddy! There are a variety of steeper paths to tire out your pooch and great for your own exercise and the flatter paths for more of a leisurely walk. You can take your dog to Churchill Park all year round.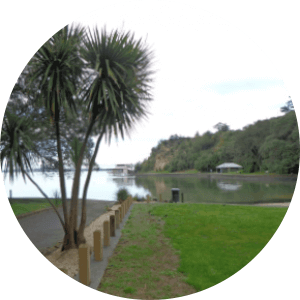 Craigavon Park
82-86 Kinross Street, Blockhouse Bay
Dogs are allowed to be off leash at all times, but they are not allowed to be within 10 metres of the children's playground. There is a fantastic large grass area, which is great for throwing balls and sticks, but it is close to the road, so be careful when your pooch is off leash! It's an absolutely stunning park, two thirds of beautiful native forest, and one third grassland. There is a bark track that goes through the bush. Your pooch would love it here, so much to explore. It's great in winter or summer, as there is a lot of shelter. Half way through the park, there is a wonderful dog agility course, great to give your dog a bit of a challenge.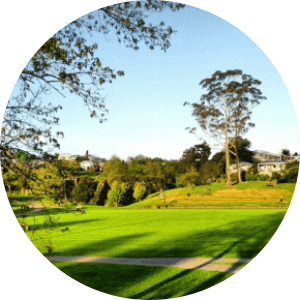 Grey Lynn Park
69-71 Williamson Avenue, Grey Lynn
Grey Lynn park is a great park full of sports fields and playgrounds, it is an off and on leash park, dogs must be on leash on the paths around the sports fields, especially when there is a game on, and they must be on leash by the playgrounds at all times. There are plenty of trees for cover and two lovely triangle areas that are off leash all year round great for your pooch to be social and make lots of new doggie friends! There are entrances close by these off leash parts, one between Baildon Road and Dryden Street and the other on the east part of the lower path by Farrar and Arnold Street.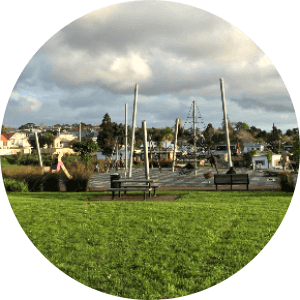 Heron Park
1625-1627 Great North Road, Waterview
Heron Park or Oakley Creek is a stunning park to walk and tire out your pooch. It is a great place to run your pooch, but they can't be within 10 metres of the playground. There are lots of lovely bush and trees for your dog to explore. As you walk through the bush, there are birds, so dog's must be under control, if unsure, put them on the leash. In the bush, there is a beautiful Oakley creek with a six meter waterfall. The Oakley creek runs from Hillsborough, through Mt Roskill, Owairaka and Waterview, all the way to Waitemata Harbour, it is one the Auckland's longest urban streams.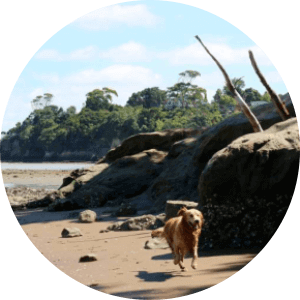 Kauri Point Domain
Balmain Road, Chatswood
Kauri Point Domain, is another great off leash doggie beach at all times. It's a rather small beach, probably 100 metres in length – it's great for the family and your pooch to take a picnic on a lovely summer's day. The beach is rather secluded, but it's a beautiful, quiet spot. Just five minutes from the Northern end of Auckland Harbour Bridge. Again it is a wonderful beach for your pooch to make more doggie friends and do a bit of exploring. The walk from the carpark to the main beach takes around 15 mins, there's also a little beach about half way into the walk on the right hand side.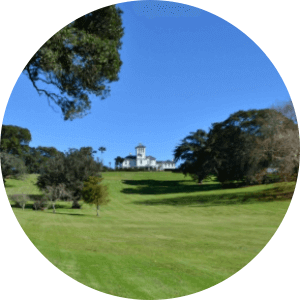 Monte Cecilia Park
72 Hillsborough Road, Hillsborough
This is a favourite places to bring our dogs, the lawns are so vast and the views are incredible here. Parking is easy as there is lots of free parking on site and navigating the grounds is also a cinch because of the walking track. If you are fitness focused, this place really can deliver as a walking or running destination as it is quite a large circuit with lots of inclines and declines! Semi-hidden parks are great as they generally keep the number of visitors down and Auckland has so many of them! The off leash area is the large bowl on the North side of the park.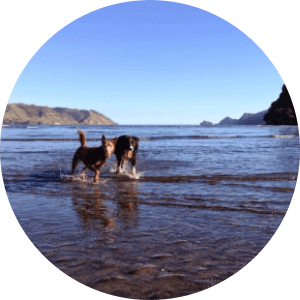 Kakamatua Inlet
Huia Road, Cornwallis
Kakamatua Inlet is a doggie heaven! It has beautiful streams, bush to explore, a massive beach and there sure are a lot of other dogs! It's gorgeous on a sunny day, your pooch will absolutely love it here. It is unfenced but rather confined so it would be hard for your pooch to escape. The inlet is about 20 minutes out of Titirangi, so 45 minutes from central Auckland. Be wary that the car park on Huia Road can get very busy on weekends. There is a lovely track that takes you through the native bush and then into a large grassy area, which is great to give them a big run around before cooling off on the beach or in the stream.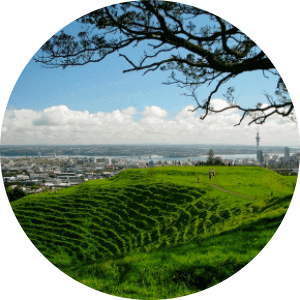 Mt Eden Dog Park
250 Mt Eden Road, mt eden
Mt Eden dog park is an off leash paddock area, located at the cnr of Clive Road and Summit Road with the entrance off Mt Eden Road. It's a fantastic large grassy paddock, great for tiring out your pooch! There is a lot of awesome parts to explore. The paths can get a bit muddy and slippery in wet weather so do take care. There are amazing views of Auckland City and the Waitakere Hills. The Mount Eden Dog Park is also known as Maungawhau Domain is open 7.00am – 8.30pm during summer and 7.00am- 7.00pm during winter.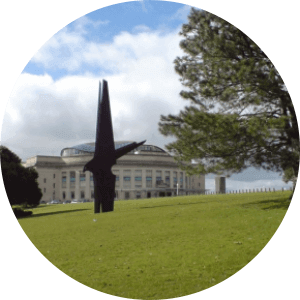 Auckland Domain - Gum Tree Hill
Cnr of Carlton Gore Road & George Street, Parnell
This is one of the very few CBD off leash exercise areas at all times and all year round. The gum trees in the area provide a lot of shade for hot sunny days, and cover for wet winter days. It's not a practically large off leash area, but it is great for a short walk. Auckland Domain, which is 75 hectares is also the oldest park in Auckland. Its main entrance is located on Park Road, Grafton, which is very closely located to Auckland City Hospital. The Domain houses the Auckland War Memorial Museum and the Winter Gardens, as well as numerous sports fields and duck ponds. Dogs must be on leash and under control at all times in these areas.