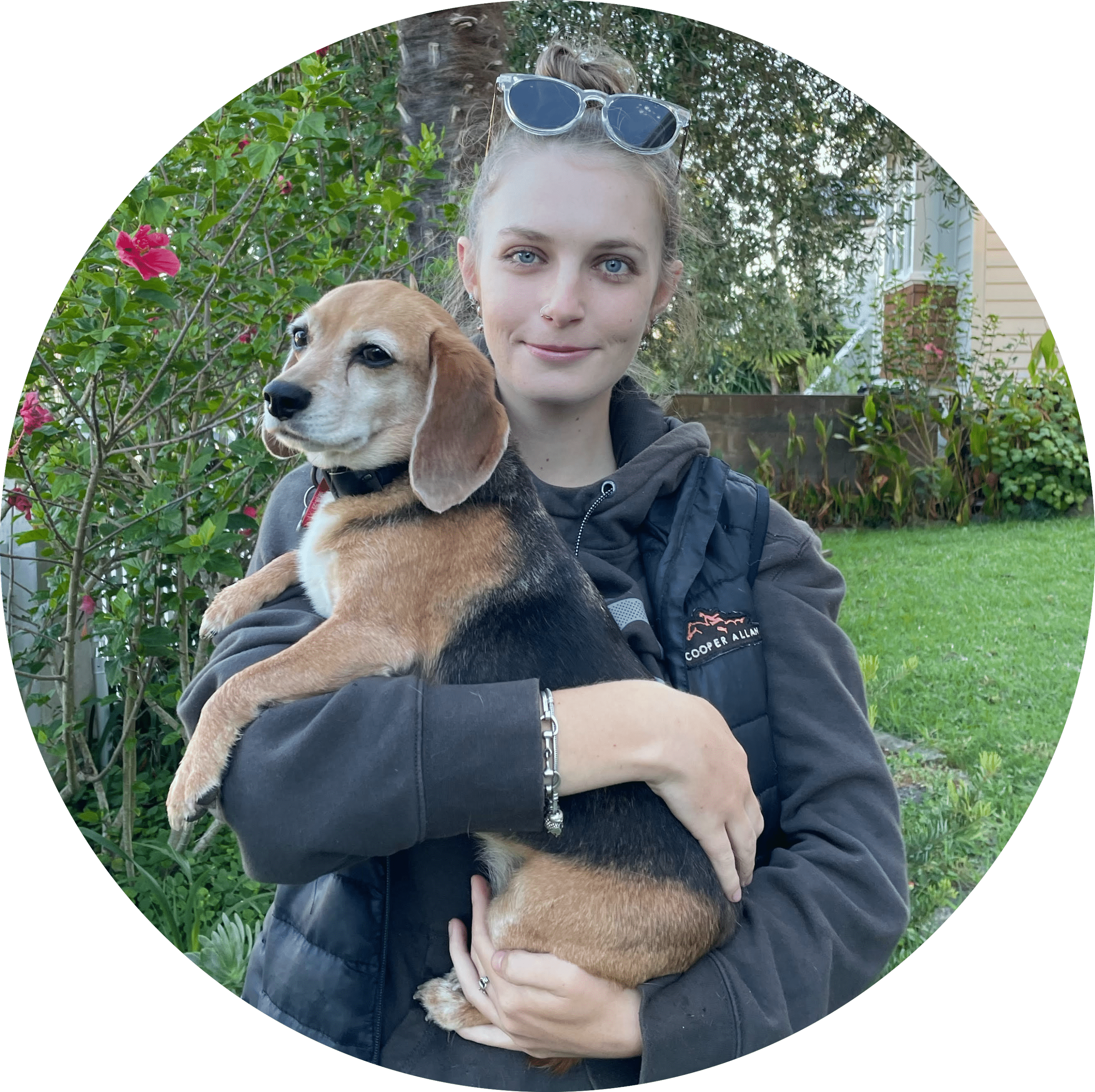 Emily
Dog Walker
Emily grew up on a farm surrounded by animals. She spent several years in Christchurch earning certificates in different parts of the equestrian industry, making her an excellent handler for dogs of all shapes and sizes.
Her knowledge of horses has taught Emily how to gain trust, how to be a good leader and that a little dirt didn't hurt anyone!
Emily's love for being around animals has pushed her into a career as a professional dog walker. Her loving sense of humour and pleasing personality has made her an easy asset to the FETCH Team.